Do you want to earn money 24/7? There is a proven way to do this! Create an online course. Do you have your channel on youtube, create tutorials, sell on Etsy? Or maybe you would like to share knowledge about something else?
You don't need any technical knowledge to create an online course. You don't need to learn anything. Selling online courses has never been easier.
Online course selling. Why is it worth it?
Do you know what is more desirable than money and time today? Children run away from it, and adults often wish they had wanted it when they were little. This is another proof that fate likes to make fun of us. Because sometimes it forces people to make important decisions when they are not mature.
Knowledge is more valuable than time and money. Because by using it properly, you can gain both time and money. Currently, online courses are an extremely attractive form of its transmission. Can you guess why?
The answer is simple. The online course allows you to conveniently acquire knowledge at any place and time. In front of a monitor, tablet, or phone screen. In a tracksuit, under a blanket, with a mug of warm tea. Without makeup or with an unshaven face. You decide when and how often you are going to study. In this way, the online course can be adapted to your individual needs and schedule of the day. This is a definite advantage of e-learning over stationary training.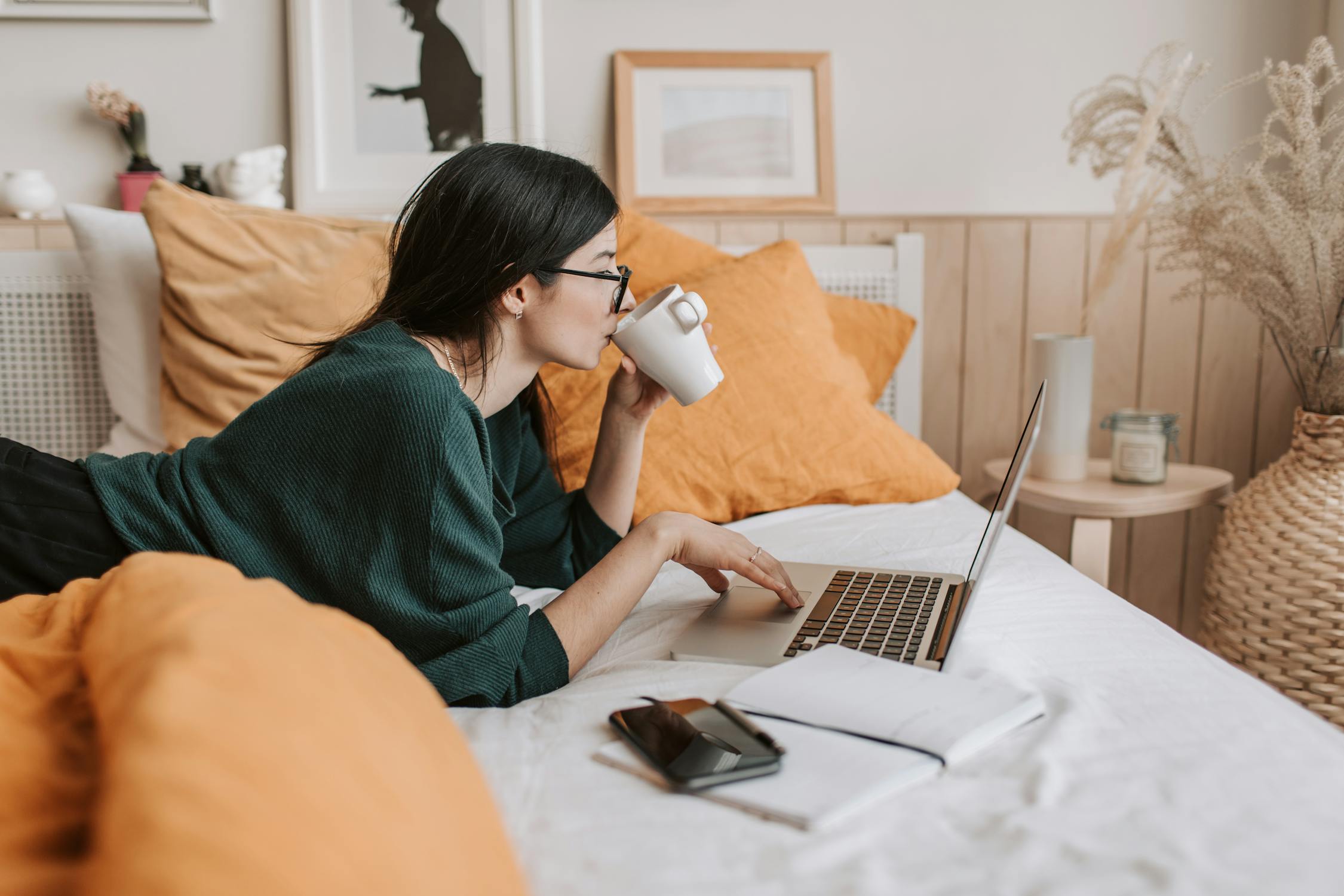 Selling courses online opens up great opportunities for creators. Finally, it is not necessary to reserve a room on time or to involve third parties and sponsors in order to attract interested parties. Not to mention the costs behind it. Selling the course online allows you to avoid all this organizational embarrassment. All you need is a computer, network access, and the type, of course, you want to prepare.
What kind of online course to create?
Do you feel like you are going to explode with knowledge at any moment if you don't share it with others? Create an online course! However, before you do that, think about what it should look like. The type, of course, is best suited to the material and field it will be related to. This will translate into the manner of its promotion and sale.
An online course is not a videoconference or a recording of a speech. It offers much more. Most often it consists of a theoretical and practical part. The first is an introduction to the discussed issue. The second show – often in the form of exercises – how to effectively use the acquired knowledge. The easiest way to imagine it is the example of a foreign language course, in which using it in speech and writing is preceded by learning vocabulary and grammar rules.
What online course to create?
It really all depends on your creativity. It can be in the form of an e-book or a video. Forms ranging from textual to those using advanced audiovisual presentation tools are allowed. This is why an online course is worth planning and rethinking. Answer the question "What form will suit me and my students best?".
Online course sale. Types of online courses
You don't know what your online course should look like? It is worth checking what their basic types are.
E-book – an online course, most often in PDF form. The least complicated, serving as a textbook that can be accessed at any time and in any place. The advantage of e-books is simplicity, the ability to conveniently carry them with you on a tablet or phone, and even print them.
Check this Video Course – Ebook: how to create an ebook for free in Canva >>
E-mail course – also based on PDF files, with the difference that they are regularly delivered to students in the form of mailing.
Check this Video Course – The Complete Mailchimp Email Marketing Course >>
Audio course – an online course in the form of audio recordings, popular mainly for learning foreign languages.
Check this Video Course – Complete Audio Production Course: Record & Mix Better Audio >>
Video course – an increasingly popular form of courses, but requiring much more involvement than text-based courses. Video e-learning is time consuming and requires a platform to host the recordings. Usually divided into modules.
How to Create an Online Course: The Official Udemy Course >>
How to earn several hundred thousand in 20 minutes?
The answer is: sell an attractive course online. These numbers are not a myth. This is the result of selling online courses to people with a strong brand and building a knowledge-hungry community. Video courses mostly achieve it. This is currently the most attractive form of e-learning. Although the preparation of a video course can be extremely time-consuming, it translates into its quality. This, in turn, results in a higher price and greater profit.
The popularity of video courses is not surprising. Audiences are better off working with the person they see. Which speaks and shows. The latter can be beneficial in the case of training, e.g. in the use of software or Internet tools. It allows you to test innovative solutions step by step, learn them and finally use them in practice.
Unfortunately, the complexity of the video courses comes with a certain complication. A separate platform is required to be able to use and sell them. Meanwhile, not everyone is a successful programmer. Not everyone has the time and willingness to learn from scratch creating websites. Likewise, it will not have a plan to outsource this to third parties. Especially when he has not started earning money on the course yet and is already exposing himself to large expenses. What to do then?
The solution to the problem may be the Udemy platform.
Its operation is child's play and requires no technical knowledge. Udemy is a platform that allows instructors to build online courses on their preferred topics. Using Udemy's course development tools, you can upload videos, PowerPoint presentations, PDFs, audio, ZIP files, and live classes to create courses. Instructors can also engage and interact with users via online discussion boards. Courses are offered across a breadth of categories, including business and entrepreneurship, academics, the arts, health, and fitness, language, music, and technology. Udemy also offers Udemy for Business, enabling businesses to access a targeted suite of over 7,000 training courses on topics from digital marketing tactics to office productivity, design, management, programming, and more.
Selling Online Courses Can Be Easy!
Do you already have a plan for your own online course? Or maybe it has been lying around for a long time and waiting for it to be sold? There is no need to wait – it's time to start earning!
How to Create an Online Course: The Official Udemy Course >>